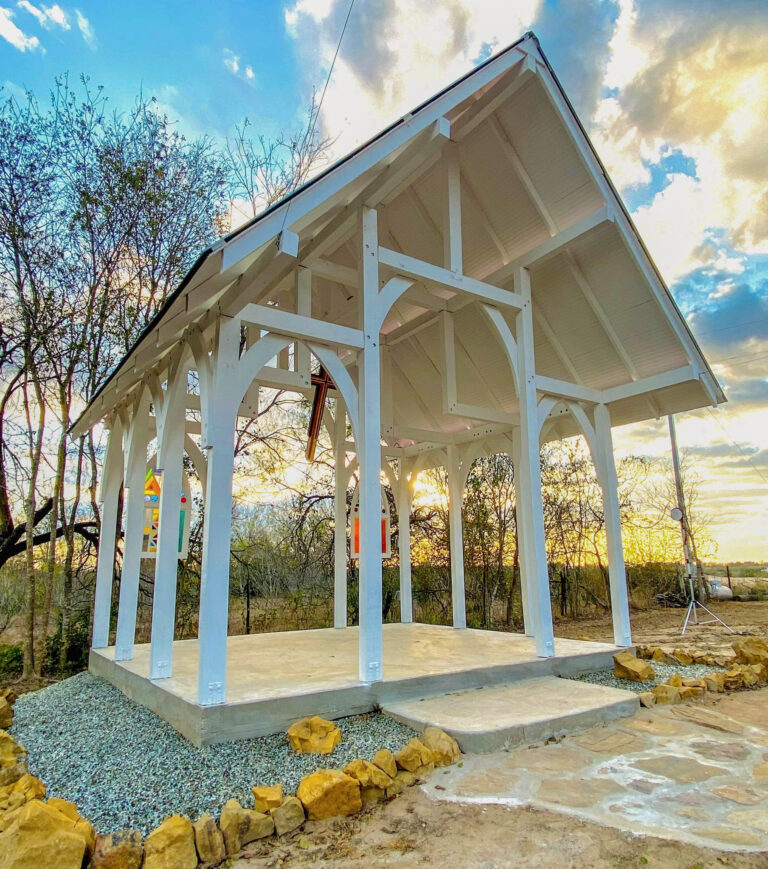 Simple. Beautiful.
Inspired by the the arches and peaks of the ancient cathedrals, but with roots firmly planted in the soil of central Texas farmland – The Sanctuary is the heart of Lily Oaks.
At 12′ x 14′ the Sanctuary, this magnificent building is designed to adjust to you. With a peak soaring nearly 20 feet above the ground, the stately white beams provide the grand focus point for a large ceremony or as the entire venue for an intimate ceremony, comfortably fitting a small wedding party plus 12 guests under it's roof.
Once the sun sets, the magic is revealed. State-of-the-art, hidden, lighting allows The Sanctuary to be lit in any color, from a soft white glow to drastic colors, matching any theme.
For those desiring a more religious ambiance, The Sanctuary has the option to have floating stained-glass windows installed in two of the archways and a large cross to be suspended from the ceiling to complete the country chapel feeling.
We have a variety of equipment of available to complete the look, however, you are encouraged to bring your own. Hooks and electricity throughout the building gives you the ability to decorate this outdoor wedding venue to meet your needs, even including the option to hang a chandelier from the center beam.