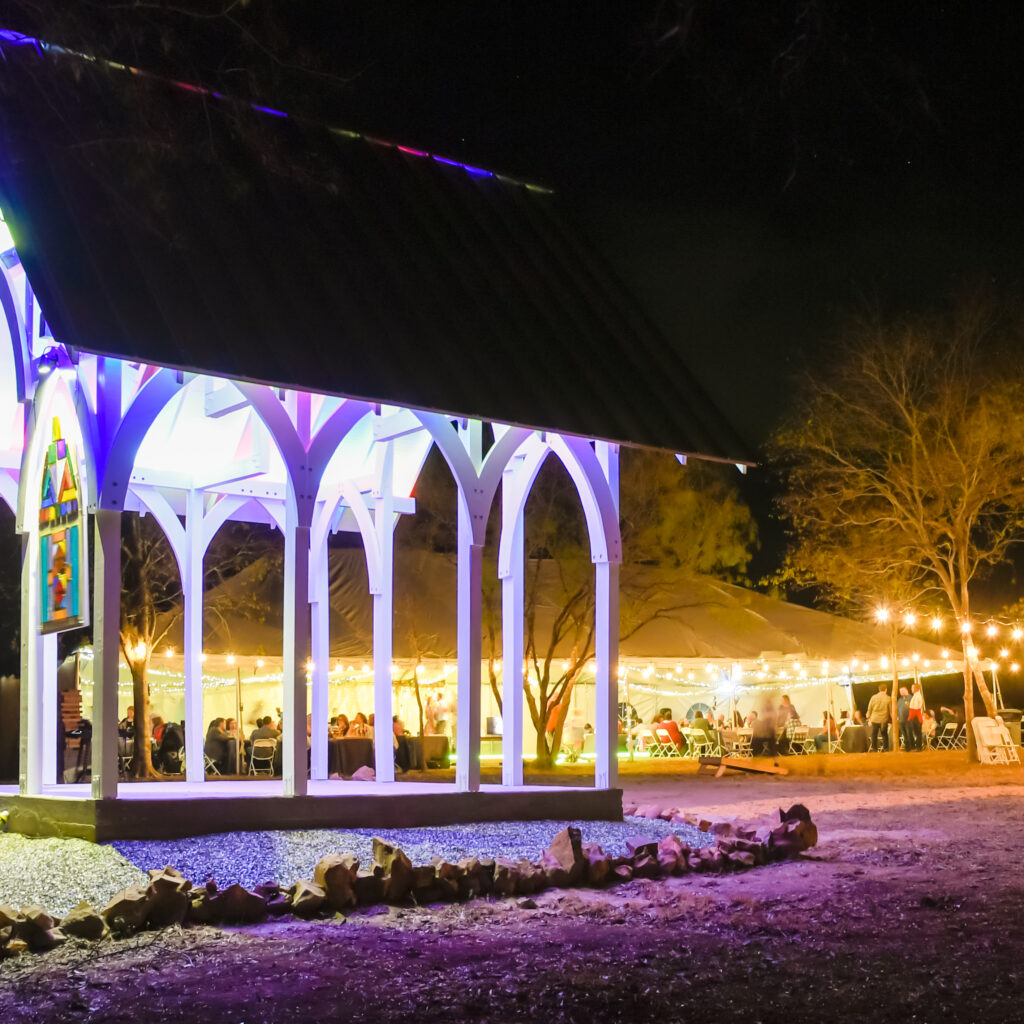 Make planning your wedding even easier by choosing the Lily Oaks Complete Wedding Package. This package lets you focus on the fun stuff. In addition to several days of access to the site, all of the basics are included  – an event tent to serve as a reception area, tables and chairs, audio equipment, high-end restroom facilities. All you have to do is show up and decorate the space.
The complete wedding package costs $5,995 and includes the following, however, modifications can be made that may result in the price increasing or decreasing:
Extended use of The Sanctuary and Grounds. This includes:

all-day access for the day of your event. 

access to the site for 4 hours the day before your event –  to begin set-up and for 

rehearsal

access to the site for 4 hours the day after your event – for clean-up

40′ x 60′ Frame event tent – This large, white event tent includes sidewalls. A sturdy outer frame, means there is no need for support poles in the middle of your space. Modifications to the size and style of the tent may be possible.
Up to 25 Tables and 200 chairs.
High-end mobile restroom trailer featuring  air conditioning, running water, and flushable toilets.
Speaker system with microphones.

Set up of stained glass and cross in the sanctuary (if desired).

Ordained wedding officiant and witness (if needed)
Check out our current discounts to see other options to reduce costs.
The Complete Wedding Package is subject to availability of the space and equipment availability. Short notice may limit or restrict availability of some accommodations.
Check out our list of partners to discover vendors to complete your event like caterers, florists, photographers, and more.
As a reminder, you must have your marriage license in advance. You can learn more about obtaining a marriage license from Bastrop County here. Please note, unless you take an approved course, there is a 72 hour waiting period once you have obtained your license before the ceremony can be performed.